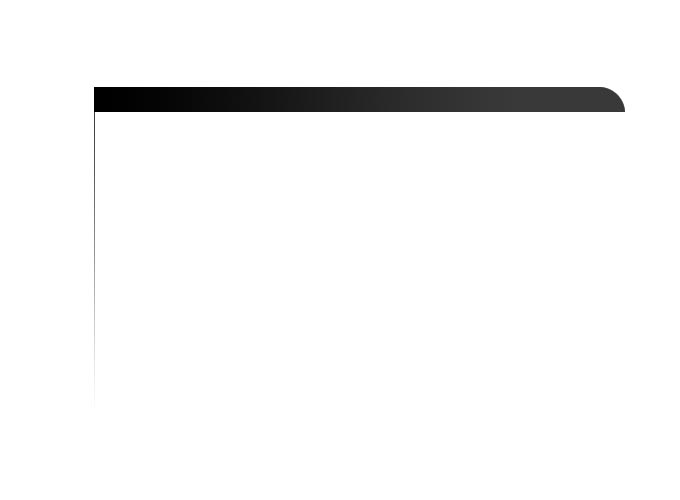 10/10: Dan's parole officer told Nilda that she should keep him on a short leash. Little could he have imagined that she would take him literally. Actually, it is probably a good idea.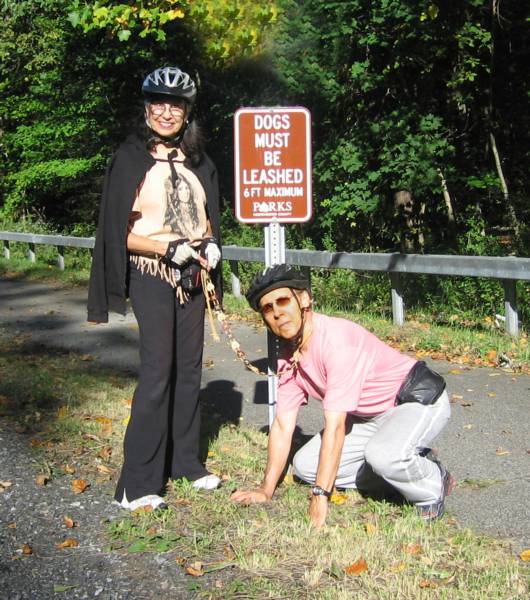 By the way, why would a dog, and his trainer, need helmets? Just what else are these 2 up to? Well, whatever it was, Dan was arrested.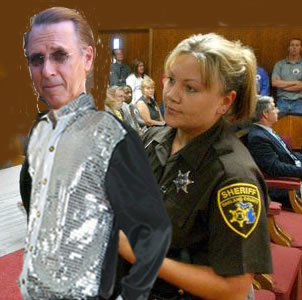 At least he changed his clothes. He now wants to be known as "Disco Dan."
10/19: Am happy to say that all email addresses have been accounted for, and the group mailing list is now current. Just hope that you will not forget the class directory should you have any changes in the future.
Fall colors here in the Hudson Valley are reaching their peak. A bit later than usual. Hope to get some pics tomorrow, and post here for those of you who have moved away from the northeast, and might miss the spectacular landscapes at this time of year.
Don't forget to forward your pictures, as well.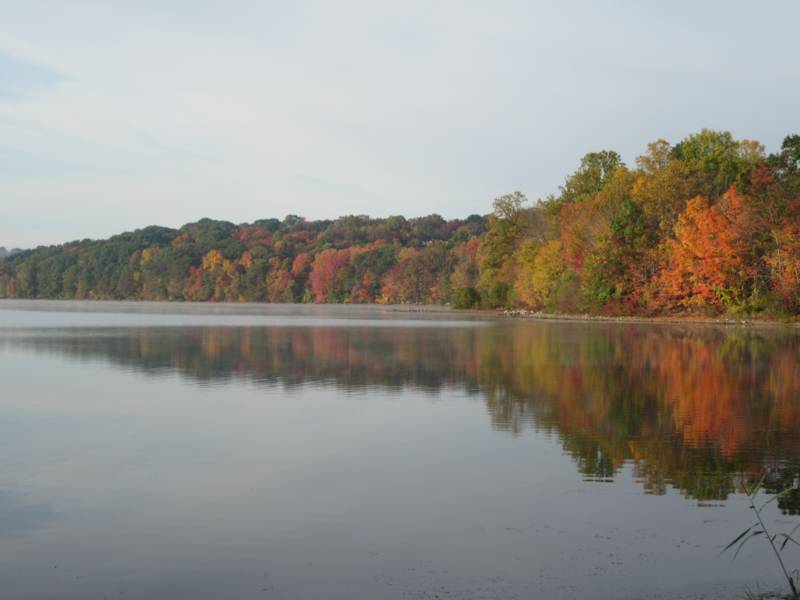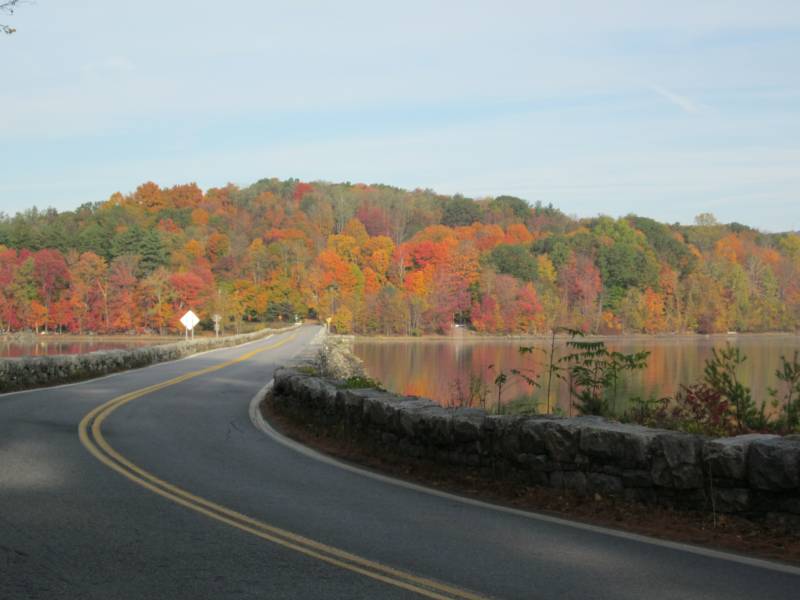 causeway across West Branch Reservoir, Carmel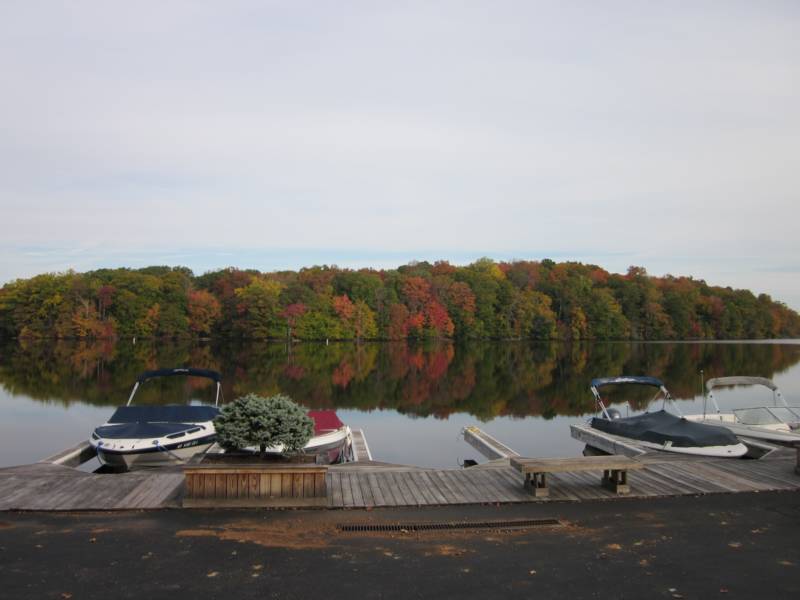 Canopus Island, Lake Mahopac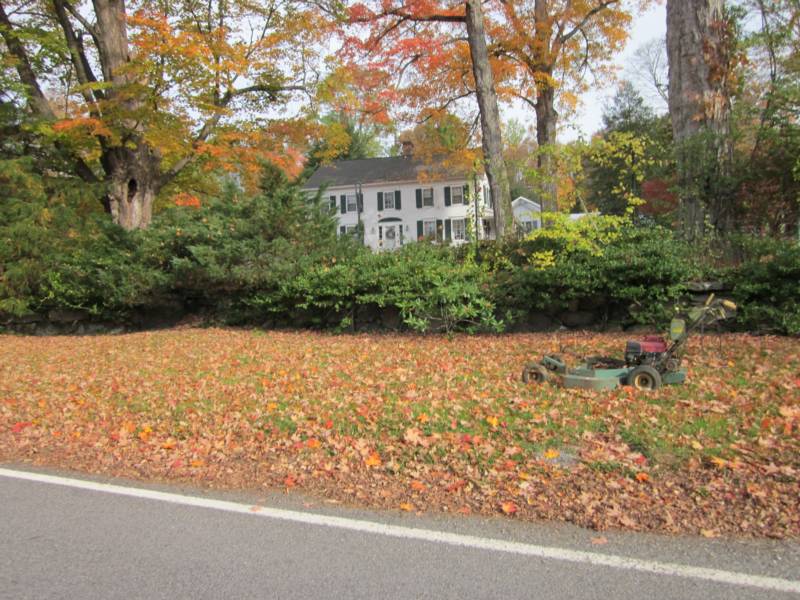 "Baumlanda", Stebbins Road, Mahopac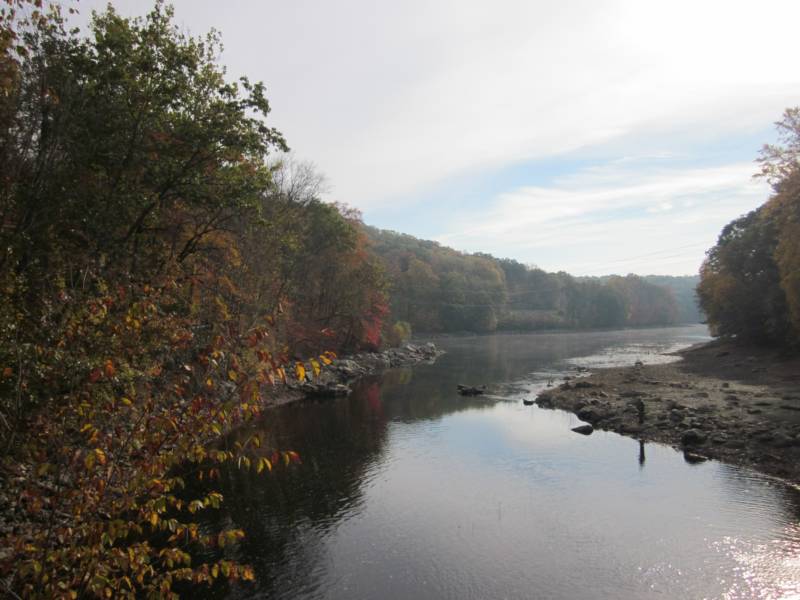 Croton Falls Reservoir, Mahopac
Dan Schaiewitz responded to my appeal to people to send pics to the website. He wanted me to post his pictures of fall foliage. I'm only happy to do it, Dan. See below: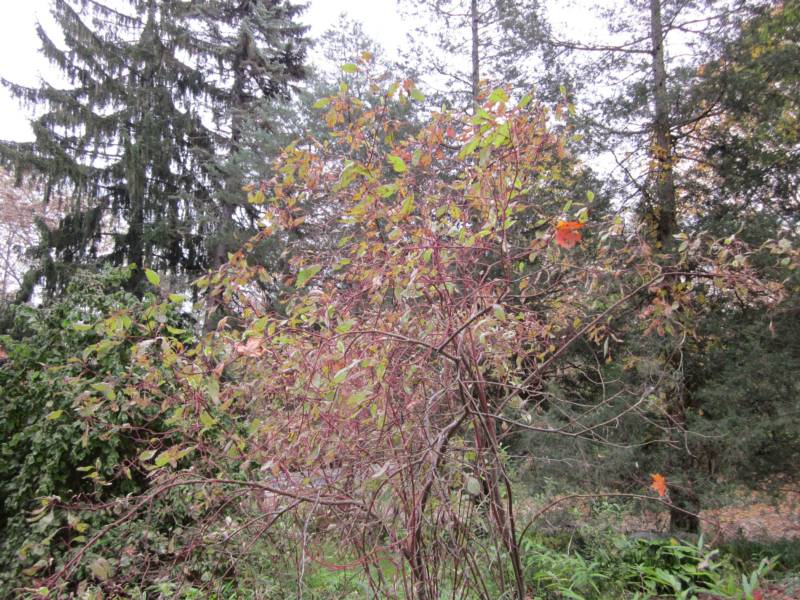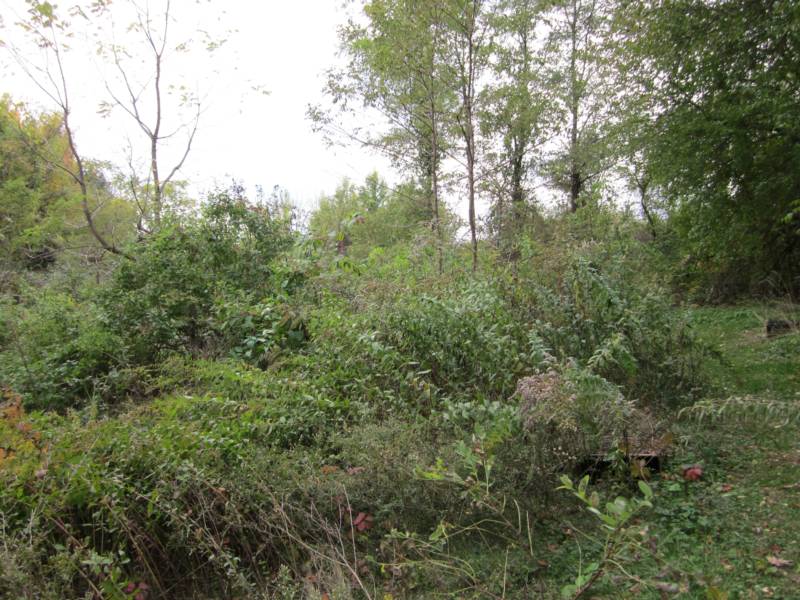 11/4: Valerie (Hart) Esterly came north to visit Anne (Breglia) Tacoma. We rounded up some classmates for a mini reunion at Ciao Bella Vita Restaurant. Food was good. Company was great!
\From left to right: Rosemary Decatur, Anne Tacoma, Valerie Esterly, Leah McIntyre, Jim McIntyre, Dave Dugas, Chris Dugas, Allan Woermann, Diana Woermann, Bob Decatur. Dan Schaiewitz and Nilda were invited, but - - - -
As fate would have it (and predictable) . . . . . . .
Dan was in Carmel, en route to the reunion, and was stopped by a Sheriff's deputy. . . . . . .
And, after giving the deputy an ear-full of excuses, and going a little bit overboard with some "salty language" . . . . . . . . . . .
You guessed it. . . . . . . . .
Disco Dan was, once again, arrested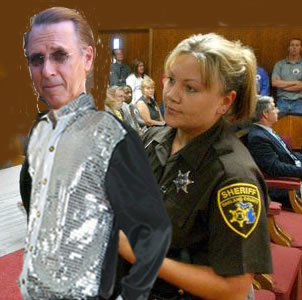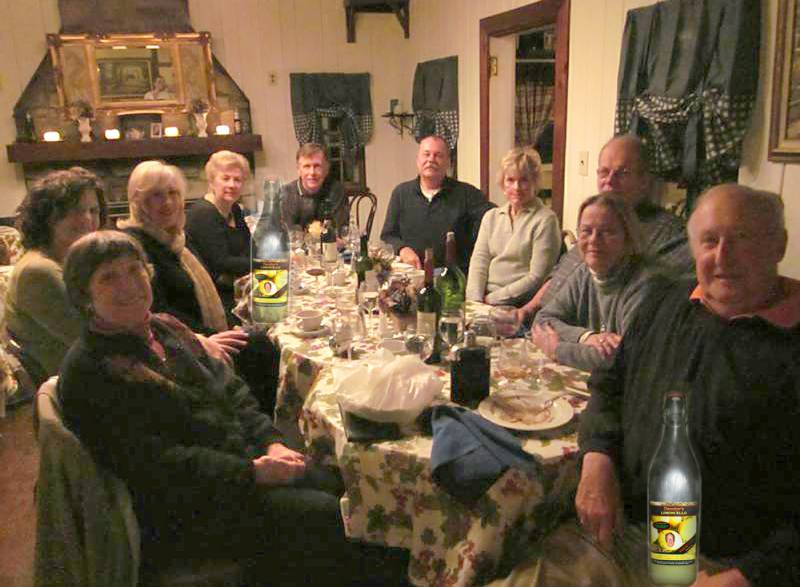 There was NO limoncello at this gathering (and now I know who lightened an otherwise dark picture).