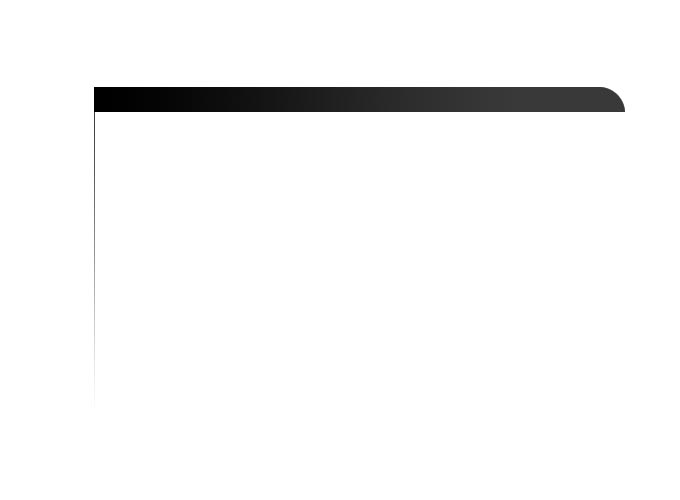 April 27: It's been a couple of months since anything has been posted on the website - my fault - we've been busy, and just haven't heard from people. Hope to keep this site going until the 50th - just 2 years away.
We've been experiencing the usual extremes in weather which is not uncommon for this time of year. Last Monday, I was out back with my chainsaw getting firewood, as I was about out. Temps never got out of the 40's, and kept the wood stove going throughout the day and night. Here it is, one week later, temperatures are in the 80's, and the asparagus heads are popping up above ground level.
As for a "heads-up," Rose and I would like to have another summer get-together here. We are going to have to move it up from August to July, as we're heading to Alaska in August. We'd like to have it on Saturday, July 18th for anybody who might be in the area. So, if you know you'll be around, keep that date open, and hopefully we'll be able to get a good turnout.
Don't be shy about sending me any of your news. Your classmates are interested in what others have been doing.
Our last "summer day in April," spent on the bike trail - Carmel to Mahopac and back.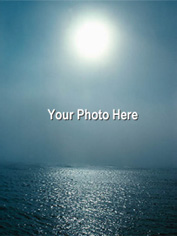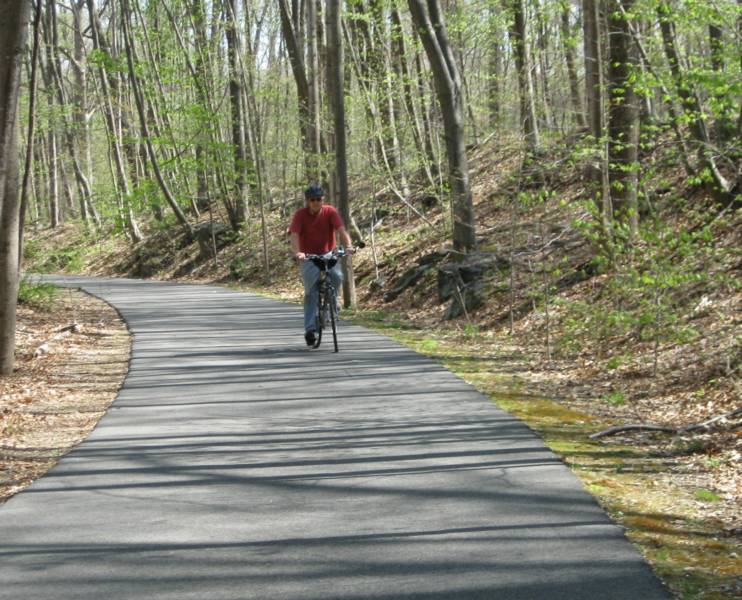 I fell a little behind, as I felt obligated to take a break at the complimentary "Keg Stop" just north of Drewville Road.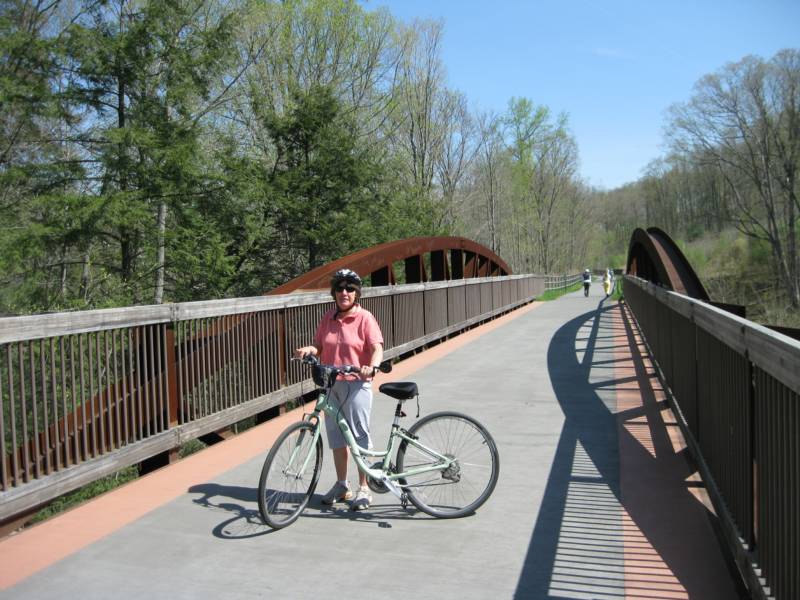 Rose blocked the path, and insisted on a sobriety check on the bridge over the West Branch of the Croton River (still one of the better trout streams in southeastern New York).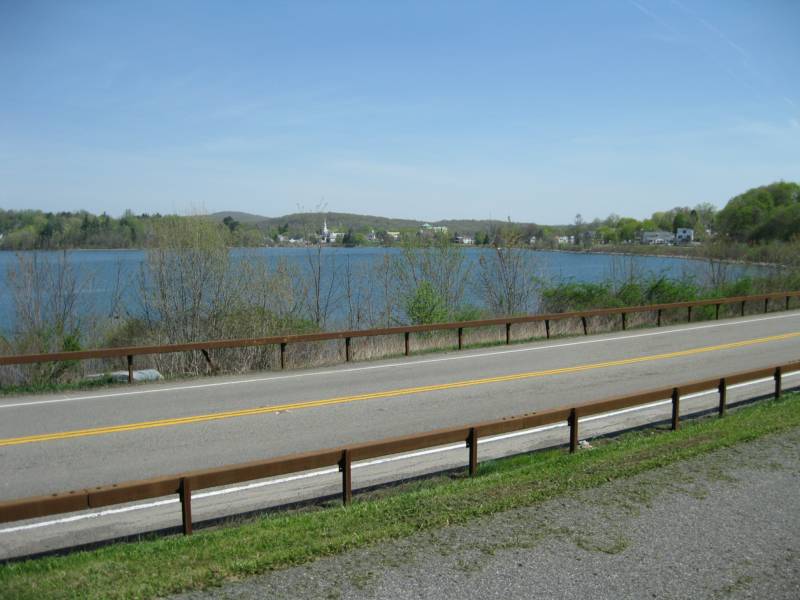 Even though Carmel was a rival in sports, you can't argue that the view across Lake Gleneida to the Town is worth taking a picture or two.
June 28: Summer is finally here in Putnam County, but you'd hardly know it - showers occurring on 25 of the 28 days so far in June. Must be some kind of record. Haven't heard from very many people, except that Anne (Breglia) Tacoma celebrated a belated 65th birthday. Of course, most of us know what reaching that milestone is like. Valerie (Hart) Esterly was due to come north, but not sure when.
Mike and Ethlyn Finnerty will be heading to Botswana later this summer. Hope they'll forward some pics from a safari.
Rose and I will be doing the Alaska cruise, and land tour in late August. I'm sure many of you are/have travelled, and may like to share pics, etc.
We got together with Dan and Nilda for our first bike outing of the season: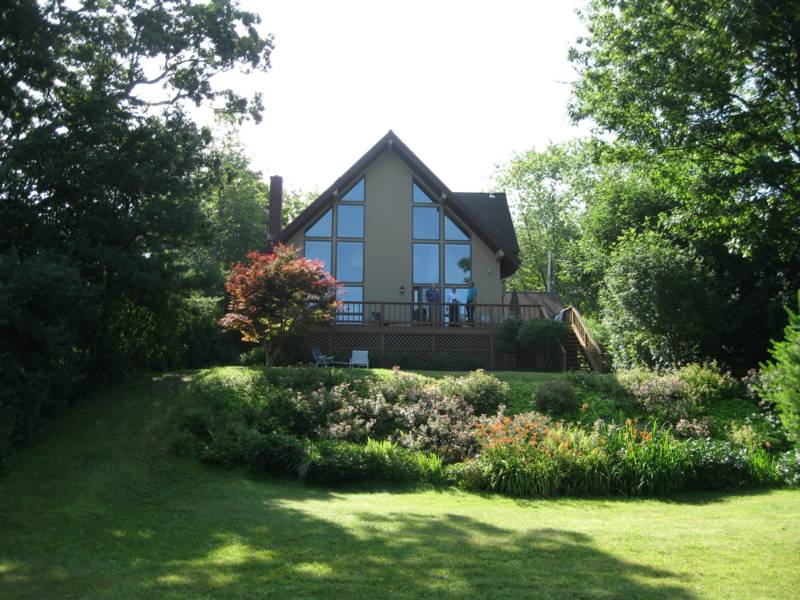 Captain Pat demonstrates her technique. Picture was taken about an hour before she set Rose and I up for the old "could you guys help us take some branches to the community pile joke." We fell for it, as we wound up axle deep in mud! And we thought Ace Schaiewitz was the practical joker! Just remember, Pat, payback is a bitch!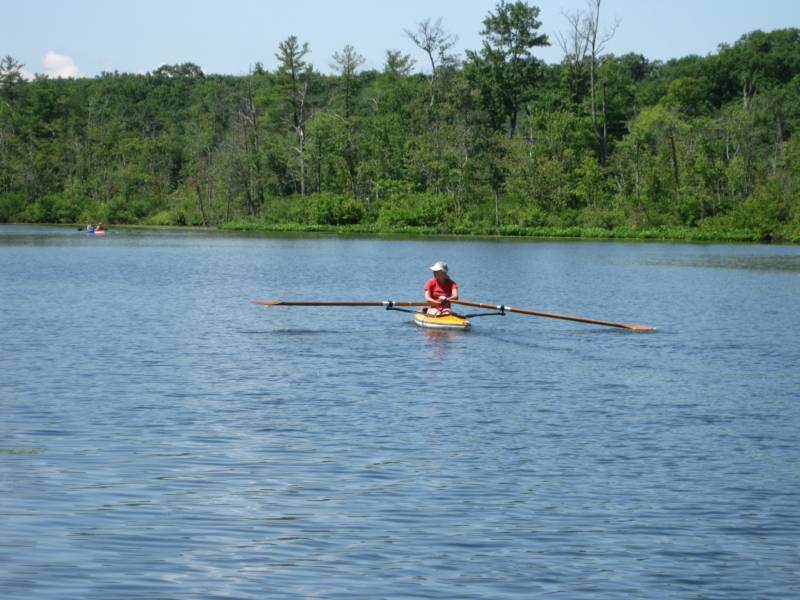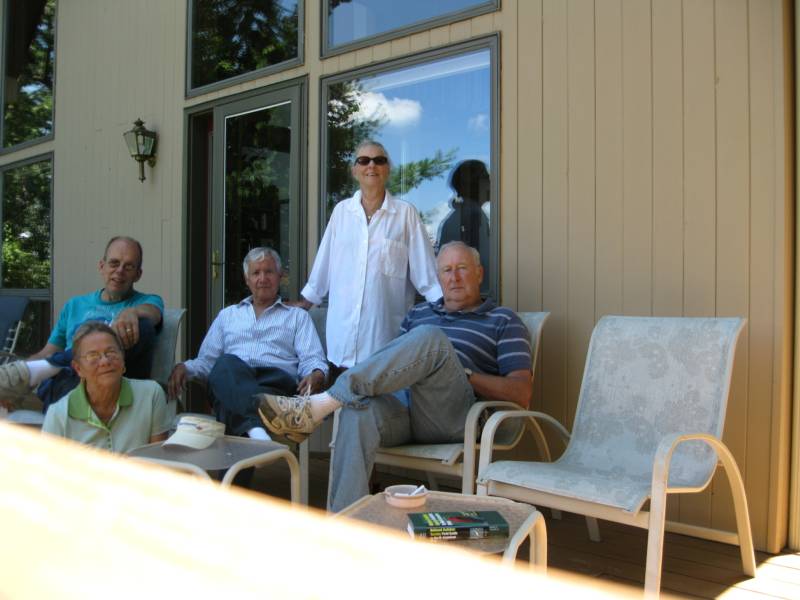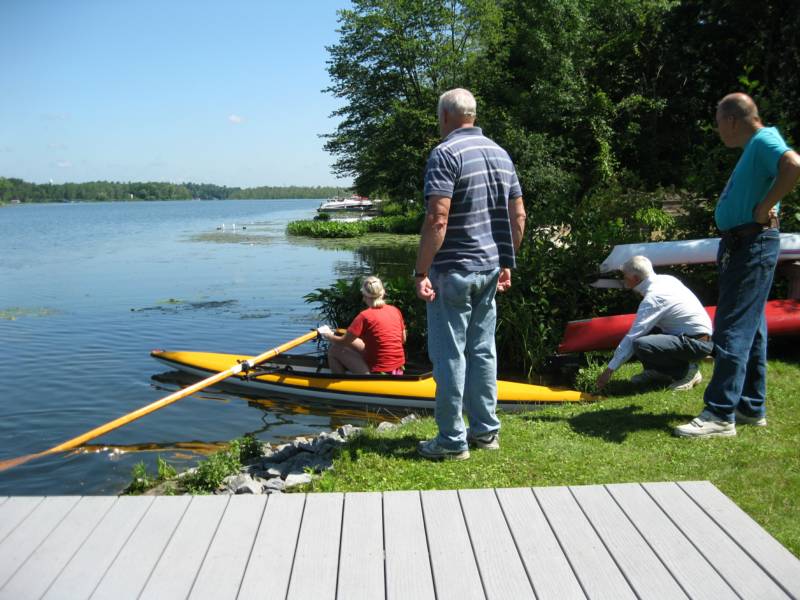 Captain Pat of the Ballston Lake Crew Team is preparing for a practice session. Alan wonders why they bought such a funny looking canoe.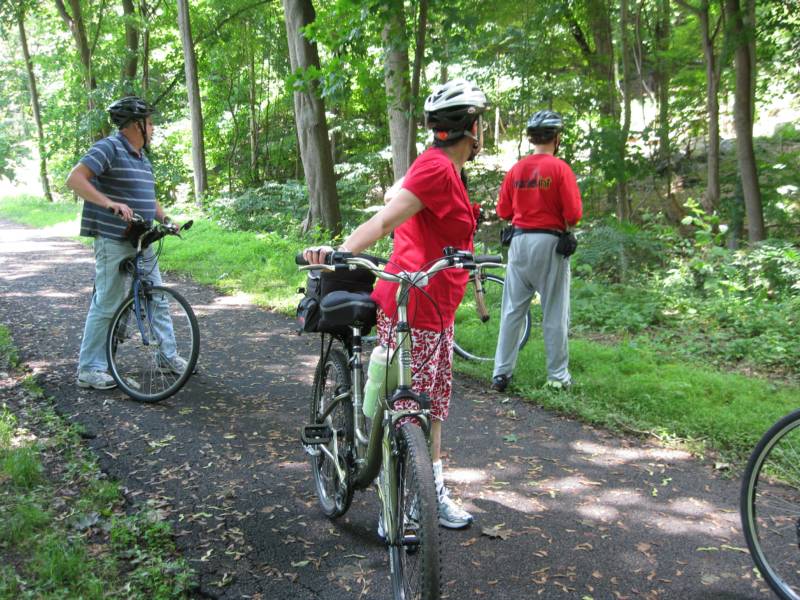 Dan insisted that he saw "Big Foot" in the forest. Most likely, it was a deer.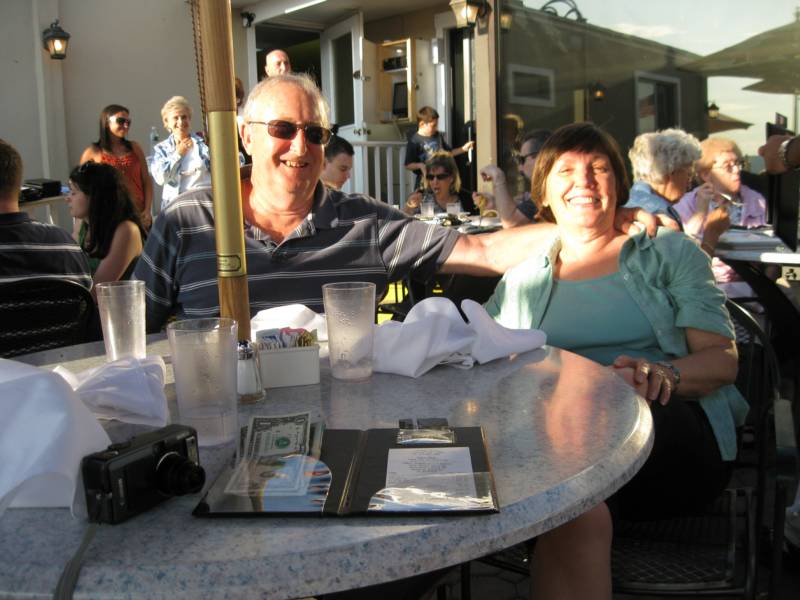 A nice way to end the day, with a sunset across the Hudson. Even nicer. . . . Dan stuck Nilda with the check!
July 11: Diane (Opperman) and Alan Woermann, and Rose and I, drove up to Ballston Lake for a visit with Pat (Comer) and Mario Mesa at their beautiful lake house north of Albany. See pics below:
Where's Rose? Behind the camera, of course. What else is new?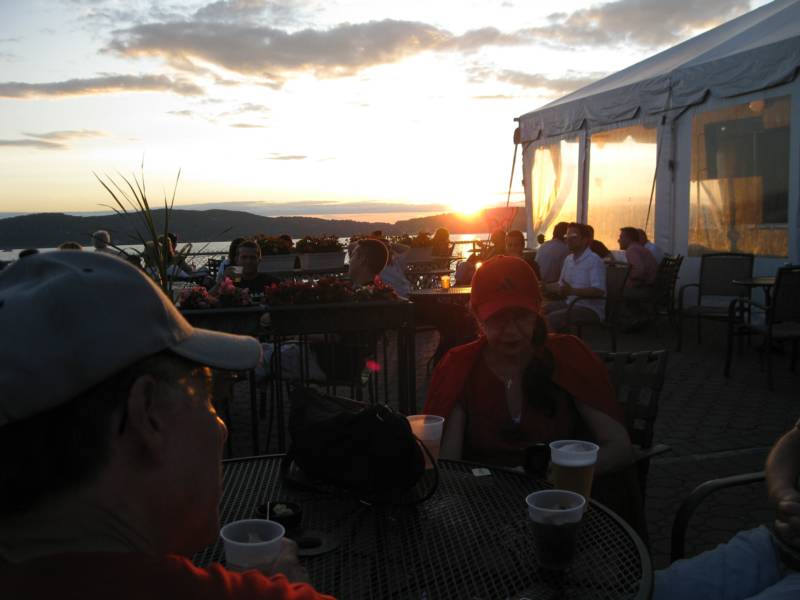 After the ride. . . . We wound up at Sunset Cove in Tarrytown, on the Hudson. Great place to relax (which is needed after spending so much time with Ace Schaiewitz). Located at the Washington Irving Yacht Club, those of you who are in the area may want to give it a try.
July 19th: Had the Annual Reunion Picnic yesterday. Attendance was light, but a fun group, and good time had by all. Dan e-mailed group photo - see below: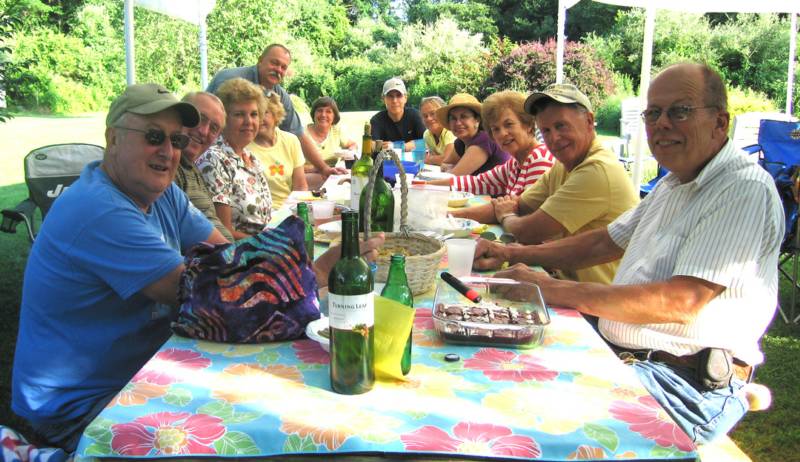 From left - right: yours truly, John Roger, Sue Roger, Chris (Lacina) Dugas, Dave Dugas, Rosemary (Hadden) Decatur, Dan Schaiewitz, Diana (Opperman) Woermann, Nilda Schaiewitz, Leah (Knapp) McIntyre, Jim McIntyre, Alan Woermann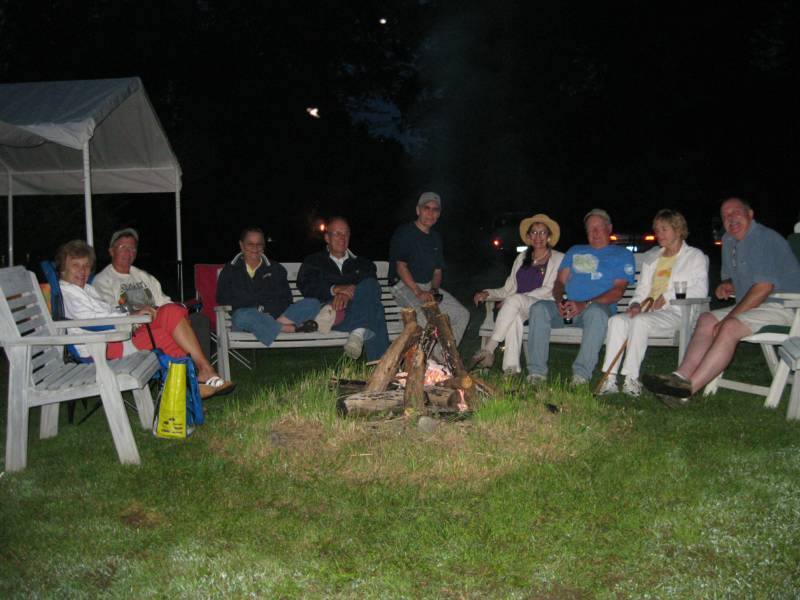 Besides getting an e-mail from Dan Schaiewitz, I also got one from Dan Baumgartner this a.m. Breaking news from California. You can find out by going to the following website: LoriandDan.com
By the way. For those of you who received an e-mail from Ace Schaiewitz recently (the one about the Limoncello), did you notice that the bottle of limoncello was absolutly FULL? So much for the validity of his e-mail!