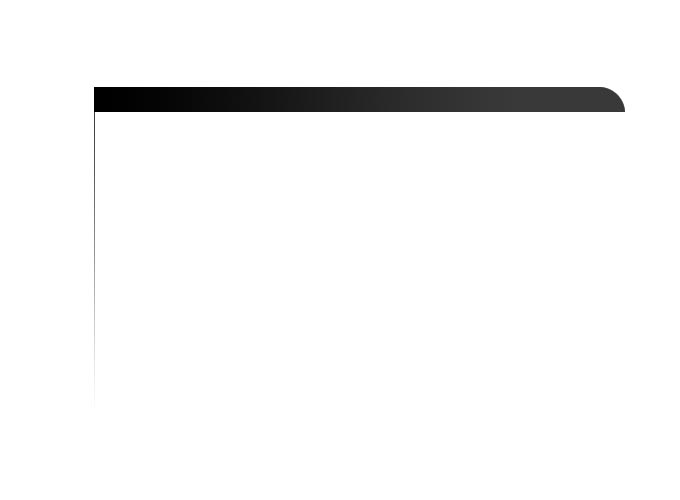 Dec. 13: In the midst of the holiday season. Hope you all had your fill of turkey on Thanksgiving. Received an e-mail from Paul Simone the other day. Paul is still working at his business (rejuvenation & construction). Informed me that he and Chris have 2 new grandsons - Barrett and Jacob. Congratulations!
Rose and I ran into Rosemarie (Blissard) Sarli last week at Mohegan Sun Casino in CT. We were all there for the Kenny Rogers Christmas Show - a great show. If you ever get the chance, go see it.
Rose and I hope to get together with Diana (Opperman) and Alan Woermann, and Leah (knapp) and Jim McIntyre before they all head to FL for the winter.
That's about it for now. If you have any news you'd like to share, don't hesitate to e-mail me - rdecatur@comcast.net
Dec.20: Just wanted to wish everyone all the best for a Merry Christmas, Happy Hannakah, and Happy New Year! We just experienced the latest "historic storm" (as dubbed by the news media).
I guess you got hit pretty good if you were in VA, D.C., Philly, or along the coast. We only got about
2", but the cold temps predicted for this week should provide us with another white Christmas.
Got the pic below from Dan Schaiewitz (in Bronxville) who lives that much closer to the coast. I'm sure that Nilda made that snowball for him.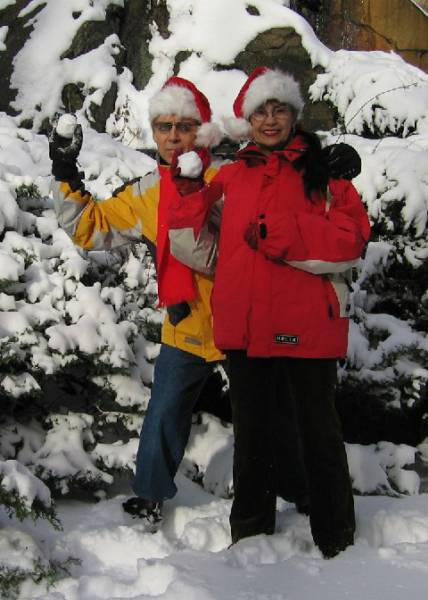 If Dan could talk, he'd probably wish everyone Happy Holidays.
Anybody else have any pictures that you'd like to share from the holiday season, trips you've taken this past year, get-togethers with classmates, etc., etc? We had quite a few people sending pics for the website when this first started, and everybody enjoyed seeing them. How about sending some more..
2/6/10: Here it is, Super Bowl Eve on Tybee Island, GA. Had to relay a little info concerning Marlene (Jurkovics) Camallo. Think she's experiencing some problems, as she sent an e-mail ranting about: "WHO DAT, Indianapolis Colts," and WHO DAT Peyton Manning. I'm sure she didn't learn that in Miss Mihill's class!
Rose and I are hoping to meet Mike and Ethlyn Finnerty, and John and Sue Roger in Savannah for dinner in a couple of weeks. Will try to get a picture of an MHS, class of '61 southern reunion. I know that Mike and Ethlyn have just returned from a cruise in the Caribbean, and John and Sue will soon be heading south to their Florida "retreat."
2/20/10: "Reunion South" Six of us got together at the Crab Shack on Tybee Island, GA.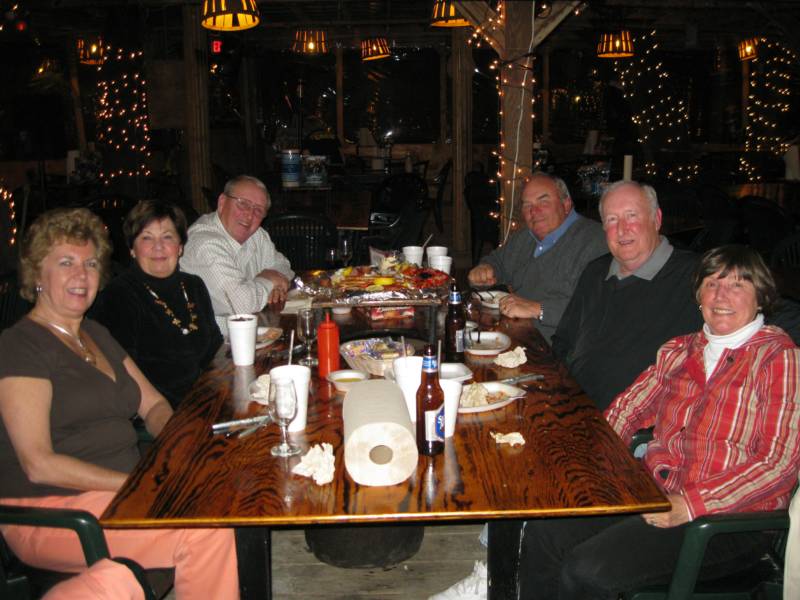 Clockwise from lower left: Sue Roger, Ethlyn Finnerty, John Roger, Mike Finnerty, Bob Decatur, Rosemary Decatur.
Dan Schaiewitz saw this picture, and sabotaged the website. Notice any difference in the 2 pics? Where's Valerie when I need her?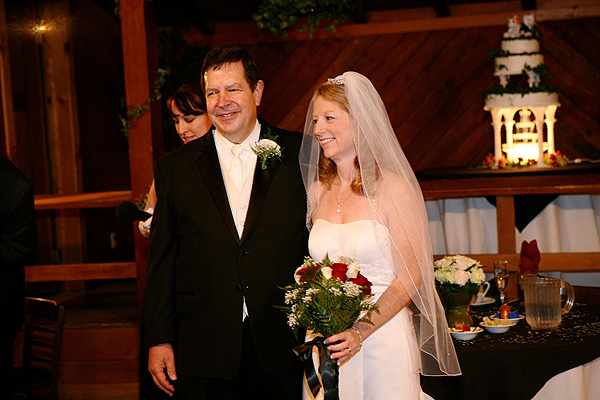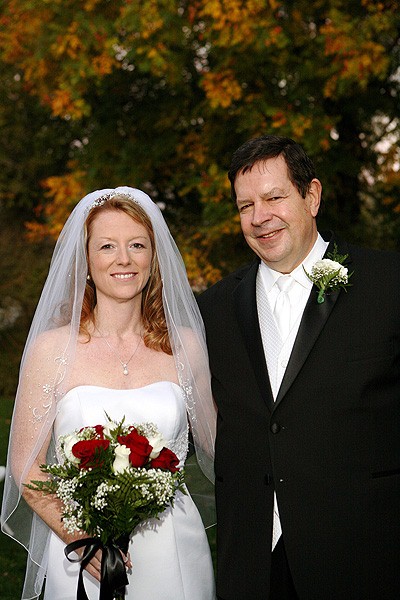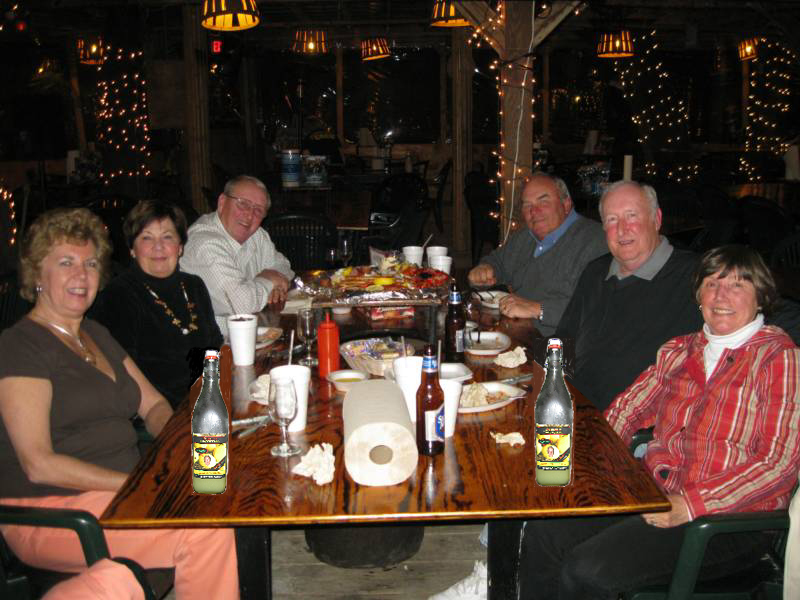 Got an e-mail from Dan Baumgartner. Sent a couple of pics from the wedding. Dan and Lori (you met her at the 45th reunion) were married in November, '09. Congratulations to Lori and Dan.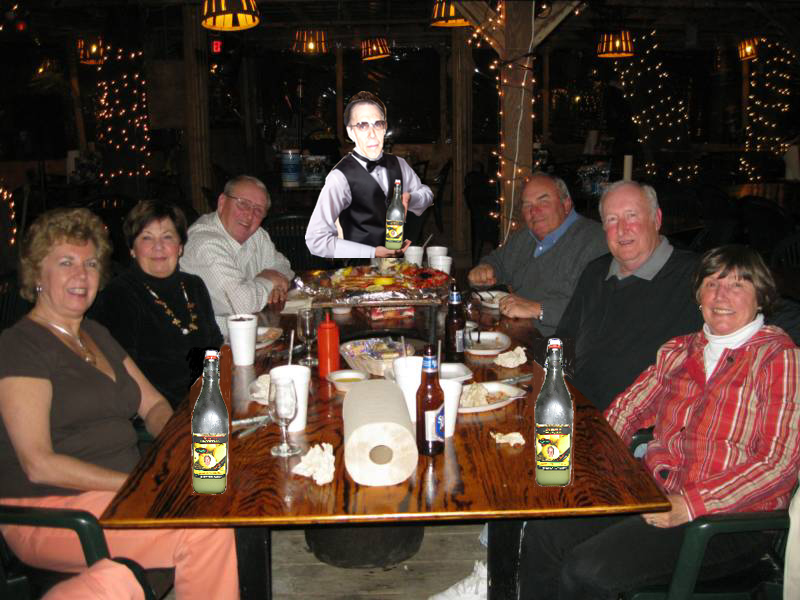 He just couldn't stand being left out of a reunion! (I knew Valerie would come through)